sent by Regina Smith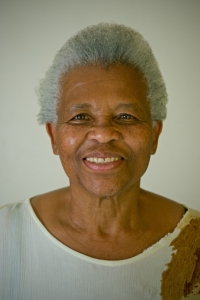 African Women Innovation & Entrepreneurship Forum (AWIEF)
On 29 October 2019 was  the 5th Africa Women Innovation & Entrepreneurship Forum Conference & Exhibition in Cape Town International Convention Center.
Sizani Ngubane received the SOCIAL ENTREPRENEUR AWARD.
AWIEF is a pan-African non-profit organisation which nurtures and actively promotes women innovation and entrepreneurship in Africa, through its development programmes, accelerators, and networking events, including the annual AWIEF Conference, Exhibition and Awards which bring over 1200 women entrepreneurs, thought leaders, governments, investors, academia and media, together from across Africa and beyond.
AWIEF's mission is to foster the economic inclusion, advancement and empowerment of women in Africa through entrepreneurship support and development.
Each year, AWIEF gathers Africa's established and next-generation female entrepreneurs and women in business, social entrepreneurs, innovators, business associations, NGOs, governments and the private sector to deliberate on innovative strategies for supporting women entrepreneurship and enhancing economic participation and opportunities for women, in an effort to fast-track Africa's economic transformation and sustainable growth.
Martin Ennals Award for Human Rights Defenders
The Martin Ennals Award honours individuals and organizations who have shown exceptional commitment to defending and promoting human rights.
The Martin Ennals Award is an annual Noble Prize for human rights defenders. This year three Martin Ennals Award winners work on different continents in
Yemen, Mexico and South Africa.
In South Africa, women face discrimination, the worst expression of which is widespread gender violence. In rural communities, they frequently have their land expropriated and are deprived of access to education and justice. Sizani Ngubane founded an organisation of more than 50,000 women from rural areas in her country and has fought successfully for over 40 years for the recognition of their rights.
Recently, she is focused on fighting against traditional courts legislation, such as the Ingonyama Trust, which could lead to the misappropriation of many families' land in KwaZulu-Natal Province.
The award ceremony and the announcement of the 2020 Laureate will take place on 19 February 2020 at 6 p.m. in the Salle Communale de Plainpalais (Geneva – Switzerland), in the presence of the three finalists, the members of the jury and the Martin Ennals Foundation as well as municipal, cantonal and federal Swiss authorities.
See website:
awieforum.org
martinennalsaward.org